Fall 2016 Celebratory Fun Run
Important Run Day Information:
We're excited that you've registered to run or walk (or skip, dance, or cartwheel) the Fall 2016 Girls on the Run and STRIDE Celebratory Fun Run! Read on to get all the important info so that you're ready for the big day, Sunday, November 20. Please be sure to check back here for updates!
Mark your calendar for November 20th, 2016 at Belle Isle Park! MAP
East Jefferson and East Grand Boulevard, Detroit, MI 48207.
Important Notice: the bridge to Belle Isle will back up on race-day morning, so give yourself ample time to arrive!
Sept.30-Oct. 19 Early Registration $25  *guaranteed shirt*
Oct. 20-Nov. 12 Regular Registration $35
Nov. 13-Nov. 20 Week of Event Registration $40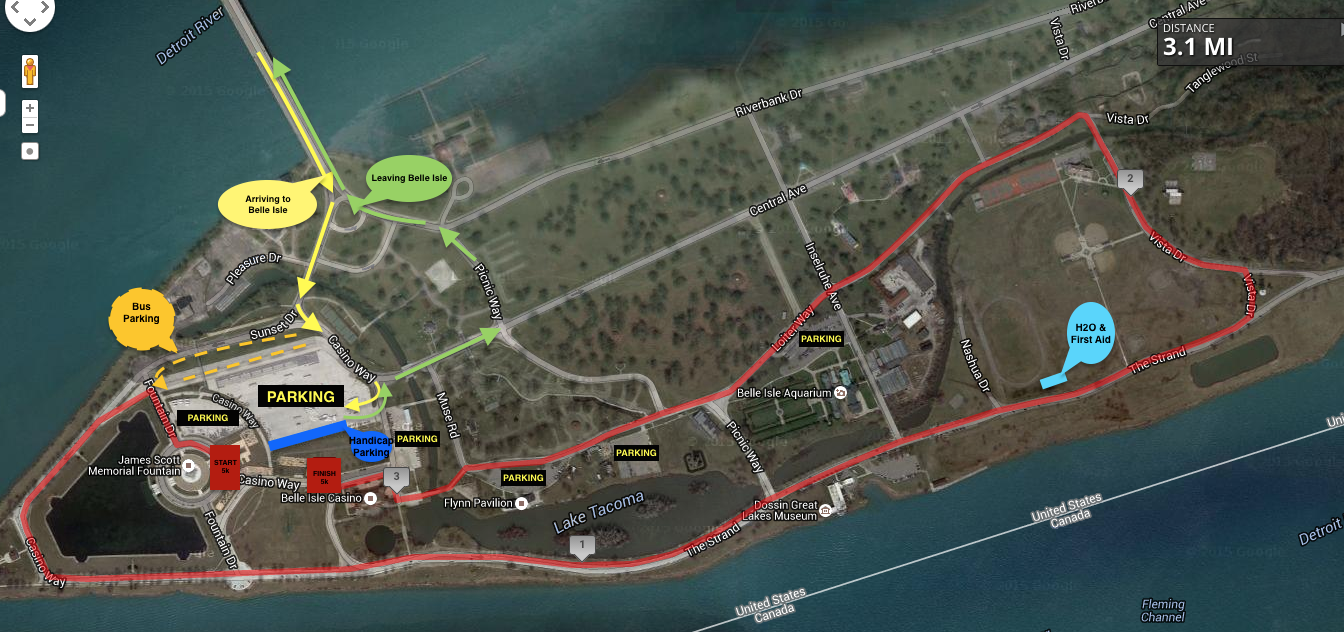 Parking:
There is plenty of parking on site at Belle Isle. Watch for the event volunteers, who will guide you to the proper parking area.
Recreation Passport or Day Pass Required on Belle Isle Park
For more information, click HERE
Packet Pick-Up
There will also be event-day Packet Pick-Up at Belle Isle State Park starting at 9 AM.
Find your bib Number, CLICK HERE, Please look up your bib number and bring your bib numbers to Packet Pick-Up with you.
GOTR and STRIDE participants have already received their bibs and event shirts at school. If you registered after 11/10/15, you will not have an assigned bib number. Please bring your registration receipt to Packet Pick-Up in order to pick up your event shirt.
Event Schedule
8:30 AM – Celebration Station and Happy Hair are open
9:00 AM — Packet Pick-Up and Event-Day Registration open; the bridge to Belle Isle will back up, so give yourself ample time to arrive.
9:45 AM –Happy Hair, Celebration Station and Registration Closes
9:45 AM — Opening Ceremonies. Please be in your Zones (Find your zone click here)
10:00 AM — STRIDE and Heart and Sole Run starts
10:10AM — Girls on the Run starts with Zones 2 and 3 (Wave 1)**
10:20AM– Girls on the Run Zones 4 and 5 (Wave 2)**
10:30AM — Girls on the Run zones 6 and 7 (Wave 3)**
12:30 PM — Event closes
**approximate start times
Race Sponsors
Thank you to our Presenting Sponsors!
Thank you to our Gold Sponsors!

Even More Details
Running Bibs:
You will receive a running bib with your individual number. The running bib must be worn on your FRONT during the run to identify you to our course marshals as a  participant. Your running bib must be clearly visible on the outside of your clothing during the run.
Bib Quick Tips:
Running bib is clearly visible on the FRONT during the run

Running bib is pinned in all four corners (or secured to a race belt, if you have one)

Running bib is worn on the outside of your clothing and is not covered (by jackets, shirts, etc.)
Aid and Facilities
An aid station will be located at approximately mile 1.5. Water and First Aid will be available there. There will also be Port-o-Potties set up near the start line and at the aid station.
Loved Ones on the Run
Parents, relatives, and caregivers are very welcome to run the 5K with their children. However, they need to be officially registered for the event and they must run in the same zone as their child.
For Safety and Security…
Please, no earbuds, headphones, and musical devices will be permitted on the course. No dogs are allowed on the course. Thank you for your cooperation!