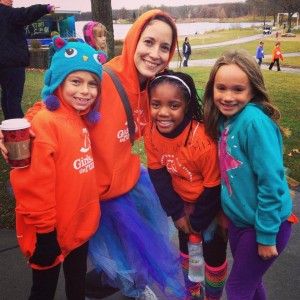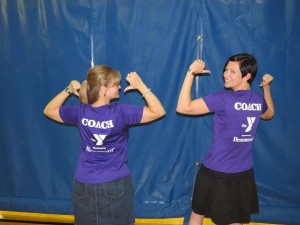 Volunteering as a coach is the most rewarding way to get involved with Girls on the Run. Our volunteer coaches lead their teams through the Girls on the Run-developed curriculum, stretching and running activities, and training for the end-of-season 5K event. You do not need to be a runner or a competitive athlete. Successful coaches need only serve as a role model for girls by showing up prepared and on time, listening attentively, and by demonstrating a positive attitude! Before making a commitment to coach, please consider the following:
Teams meet twice a week for 75 minutes.
Practices are held either after school between 2:45 and 5:00 p.m. or at local YMCAs between 5:30 and 7:15 p.m.
The season is 10 weeks long and the girls need you during that entire time period.
New Coaches must attend a GOTR Coach Training session and one CPR/First Aid certification course (if the coach is certified through the upcoming season).
Coaches must be able to commit to 16 of the 20 practices during the 10 weeks.
Click Coaches Job Discription to learn more about Girls on the Run coaching positions.
Interested in  becoming a NEW COACH for the Fall 2014 season, but don't know where to start….CLICK HERE to start your journey as a coach!!
Veteran Coaches Registration- For volunteers that have coached with the Greater Detroit Council Before, and can't wait to start another season!
New Coaches Registration- For New Coaches who know what team that will be coaching and have never coached with the Greater Detroit Council.
 STRIDE Coaches Registration